School Bible Format
The verse numbers that are unfamiliar to non-Christians are removed, and subtitles are added to each chapter, so that it can be read in a familiar book format rather than a hard scripture. Moreover, when one chapter is over, the next chapter doesn't continue in the same page. The next chapter starts on the next page.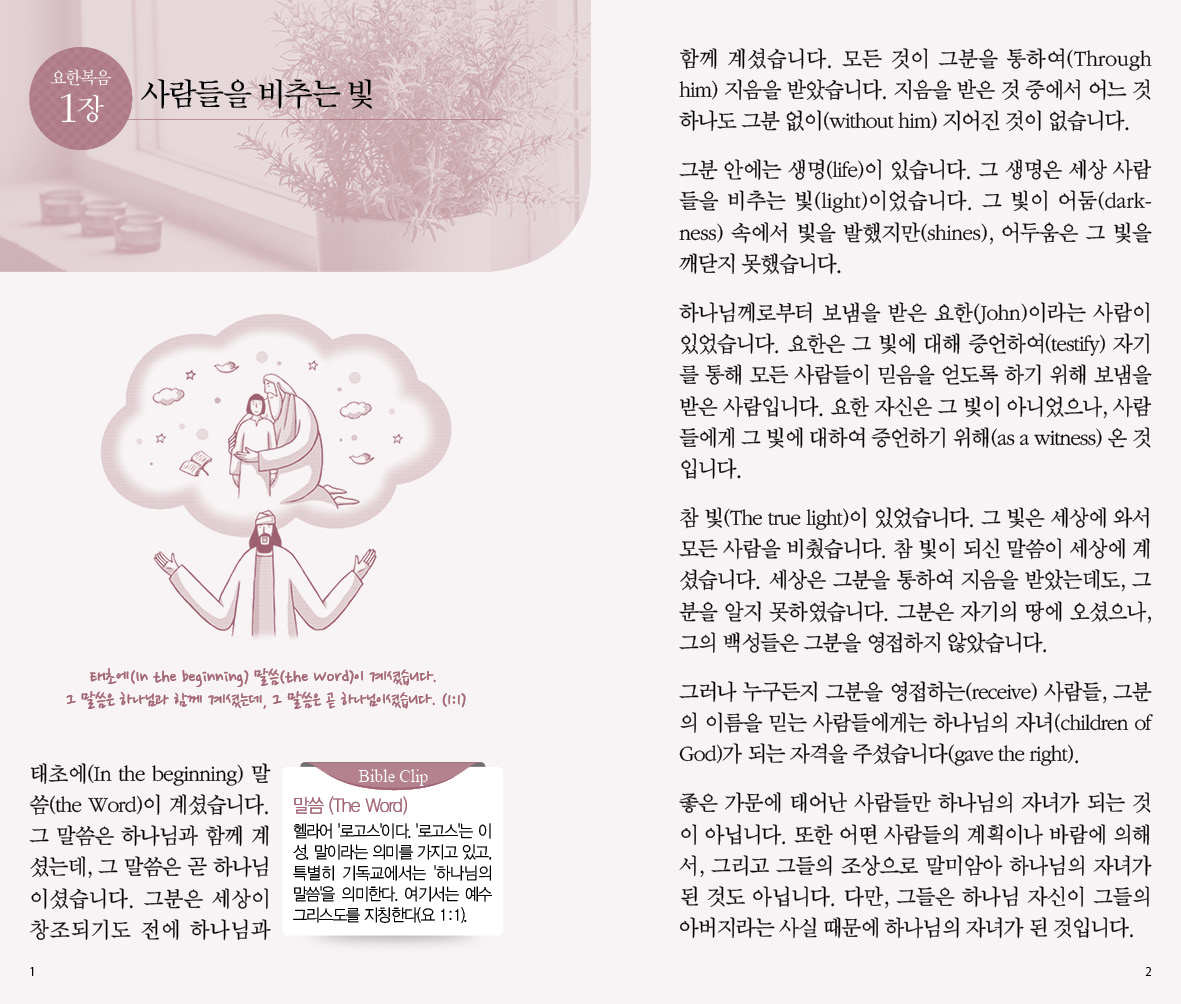 User Friendly
School Bible is very easy to read because it is arranged in a general book format rather than the existing Bible, and the contents of the Bible come to a glance through frequent paragraph breaks.

Unlike the existing worship Bibles, it is rich in illustrations and is easy to carry. Moreover, by combining the gospel tract and the Book of the Bibles, non-Christians can easily read and understand the Bible.




School Bible first shows the whole history of redemption (a new form of gospel tract), and then the Book of the Gospel begins. When you apply for a regular subscription, various School Bibles, such as John, Proverbs, Mark, Romans, Luke, Ecclesiastes, etc. will be automatically delivered each quarter in order (3 months cycle).







Even if we share the Word of God to only one person a day on a weekday, we can preach the gospel to more than 250 people a year, and in 30 years, we can preach the gospel to 7,500 people.